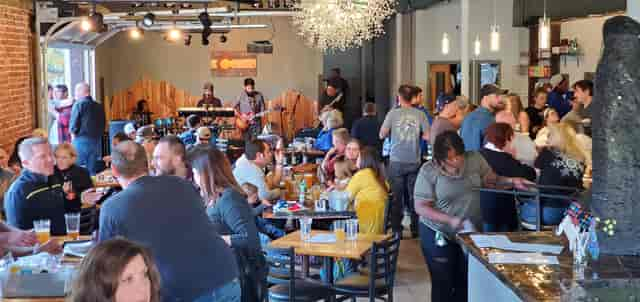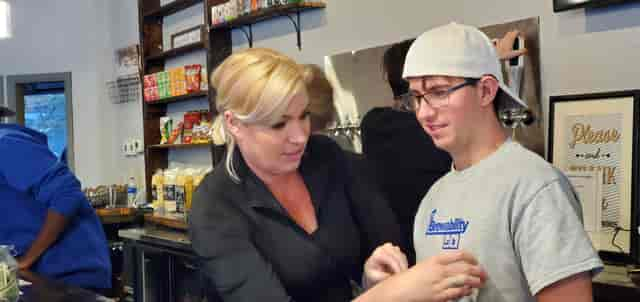 About
About Brewability Lab
Welcome to Brewability Lab where we hire people with developmental disabilities and are accessible for both our employees and our customers.

At Brewability Lab you will experience quality and flavor in all of our beers. Hand brewed in small batches and tasted throughout the entire process to ensure a quality product for our customers.

Brewability Lab originally opened in 2016 and was located in north Denver. We are pleased to announce the opening of our NEW Brewability Lab in October, 2019 at 3445 South Broadway, Englewood. 
Note …. this inclusive brewery will be serving more than beer, details coming soon.

In December 2018, Pizzability opened in North Cherry Creek and due to the limited number of tables and how fast Pizzabilillty was growing, the decision was made to move to the NEW Brewability location. We are currently working on building out our new kitchen and are planning to reopen Summer 2020. 

Brewability Lab is kid friendly as well as, dog friendly - both inside and on our outdoor patio area. 

Be sure and visit our website brew-ability.com to learn about all of our upcoming special events, you won't want to miss the live entertainment and all of the fun scheduled weekly.
Did You Know?
Tiffany Fixter, a special education teacher, developed the idea for the lab after meeting a home brewer. The bar is designed to be accessible for both employees and customers.

The menu is color-coded to match the handles on the taps so customers can order by size and then by color.

The tap handles also have braille for those with visual impairments.

Employees use pictures and checklists for dishwashing, cleaning and other tasks.

Customers can utilize a braille menu and use sign language with their bartenders.

Brewability Lab also keeps sensory items for customers and employees who need something tactile.
"Everyone comes together to support the idea that every single one of us is capable of impacting another life in some way." 
"We have the ability to share with this world and that is something to drink too?" Tiffany Fixter, Owner